We offer electrical testing services to help businesses keep their staff and customers safe, and meet their electrical safety obligations.
It is a legal requirement for all UK businesses to carry out electrical installation
reports, all fixed wiring installations should be safe and in good working order.
Our electrical testing is thorough and our expertise in the field comes from
almost 30 years of industry experience.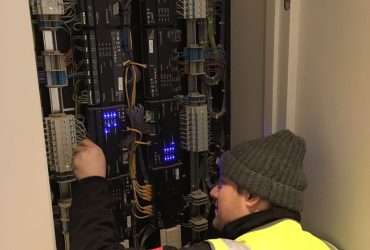 Our Qualified and experienced engineers are available to carry out all your
electrical testing needs whether its –
Domestic
Part P Certificates
Electrical Installation Condition Reports
Electrical Installation Certificates
Minor Works
Or
Commercial
Electrical Installation Condition Reports
Electrical Installation Certificates
Minor works
Emergency lighting certification
Fire alarm
Q: What is fixed wiring testing?
Fixed testing involves the testing of electrical equipment such as – Distribution/
consumer units, socket-outlets, lighting, earthing arrangements etc and all the
circuits relating to the installation.
The testing involves performing a sequence of thorough visual inspections and
manual tests on all fixed wiring items with in the building.
The results of all tests will be recorded for the person ordering the work
including a detailed report for the work completed or work required.
Q: Why HAP Electrical?
Thanks to our efficient – and friendly – service, the bulk of our clients are return customers. Our extensive experience and industry knowledge make us a popular and reliable partner for businesses in South London and Kent.